DUE TO THE ON-SITE TRAINING FACILITIES BEING CLOSED IN LINE WITH THE SOUTH AFRICAN GOVERNMENT POLICIES, LFP GROUP IS FOCUSING ON THE SOLUTIONS THAT CAN STILL BE SOLD AND IMPLEMENTED DURING THE TIME OF THE CORONA VIRUS CONTAINMENT.
A BLENDED ONLINE LEARNING INITIATIVE BY LFP, THAT MAKES IT POSSIBLE FOR OUR CLIENTS TO GAIN SUBSTANTIAL POINTS TOWARDS THEIR SKILLS DEVELOPMENT SPEND, WHICH IS IN-LINE WITH THE BEE CODES OF GOOD CONDUCT.
A BLENDED ONLINE LEARNERSHIP PLATFORM FOR EMPLOYED LEARNERS - LFP CAMPUS (AN INDUSTRY FIRST):
T his popular offering avoids any waste of time and loss of productivity and allows the enrolled employee the necessary freedom to work from home during the Corona Pandemic. All thanks to this blended online offering by LFP, which can be undertaken by the employee outside of normal working hours. LFP has not only aligned its online initiative to the BEE Codes of Good Conduct, but has also made it possible for clients to greatly benefit from this at a fraction of the cost, and at the same time allowing the client to benefit from Government initiatives such as tax rebates, youth subsidies and other grants. Clients are now able to claim the salary of the enrolled employee for the full duration of the learnership program, without having to compromise on their businesses' operational requirements. Clients are further able to claim more than 500% through the relevant subsidies and rebates of their actual spend towards achieving their Skills Development target.
OUR OFFERINGS

GENERIC QUALIFICATIONS ON OFFER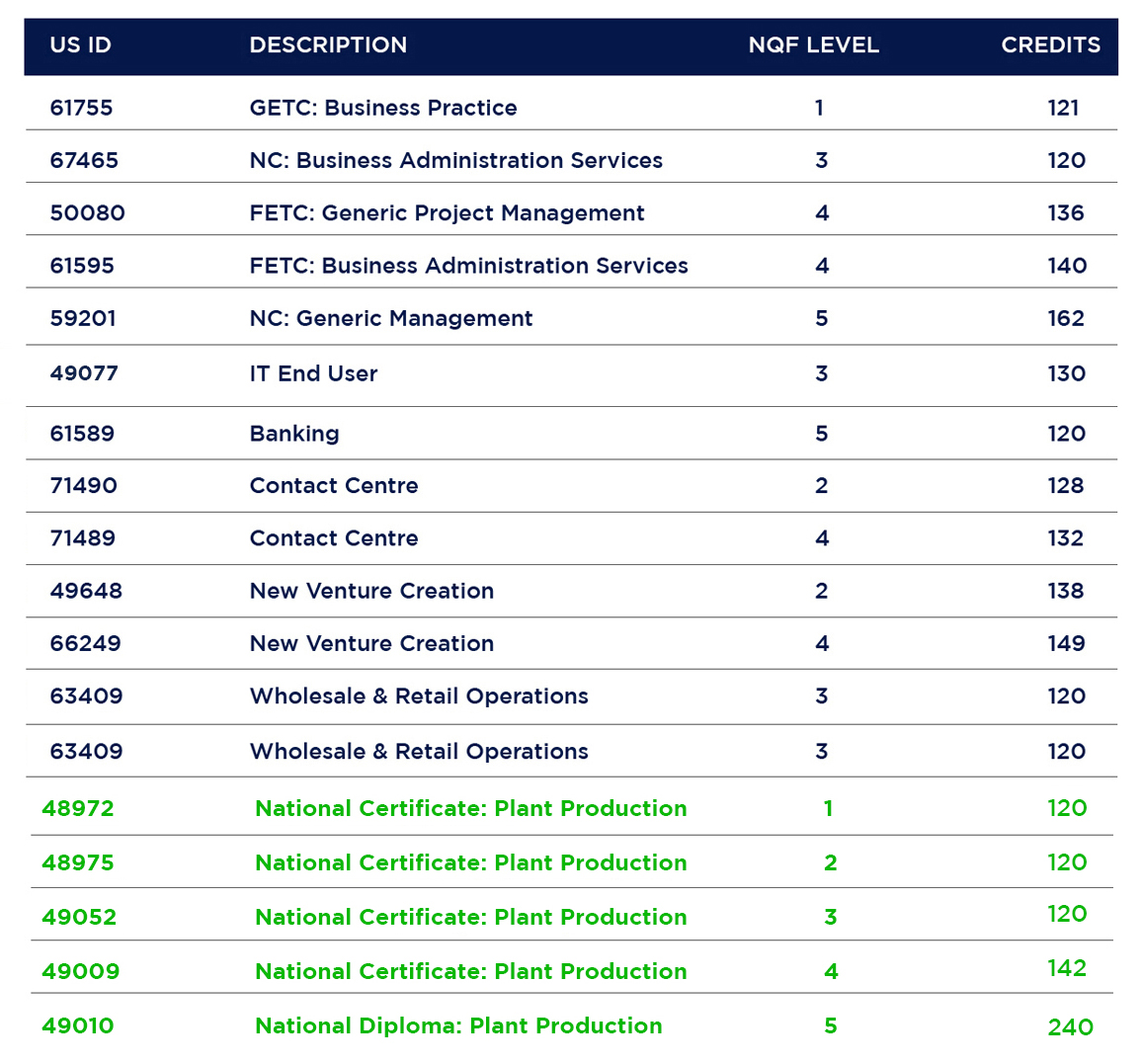 BENEFITS WHEN PARTNERING WITH LFP TRAINING
135% maximum gain on procurement (Level 1), enhanced to 162% as a new supplier
Customised, strategic skills development solutions designed to meet the exact needs of our clients
Alignment to the BEE Codes of Good Conduct
Qualifications across all industries – NQF Level 1 to 5
Enjoy maximum points gained at a low-cost due to initiative entry incentives such as tax rebates, youth subsidies and other allowed grants
A comprehensive tracking tool and learner management system for easy reporting
Complete audit preparation of all documentation and structured systems for client ease
Enjoy additional BEE points on Enterprise and Supplier Development as well as Management Control
IMPORTANT NOTES
Take advantage of this limited time offer of R39 000 per learner. As an accredited FET college and training provider, our clients are eligible for the tax rebate incentive referred to in section 12H of the Income Tax Act: R80 000 per learner. Our attentive recruitment and assessment division acquires a diverse range of individuals in accordance with the BEE codes.

Clients making use of LFP Campus (our online learnership solution) can claim the salary of the enrolled employee for the full duration of the learnership without compromising on their business's operational requirements. Clients can claim R300 000 towards towards their Skills Development spend.