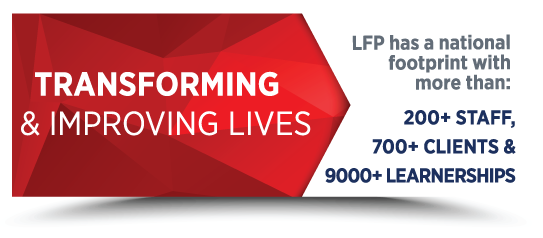 LFP TRAINING IS THE LARGEST PRIVATELY-OWNED FET COLLEGE IN THE COUNTRY AND MORE THAN 9000 LEARNERS HAVE UNDERTAKEN IN OUR LEARNERSHIP PROGRAMS TO DATE. DRIVEN BY A PASSION FOR EDUCATION, GROUP CEO LOUIS PULZONE IDENTIFIED A CRITICAL NEED FOR TRANSFORMATION AND RECOGNISED EDUCATION AS A CATALYST FOR CHANGE.
T
hanks to our unmatched methodology, LFP Training delivers industry-first SETA accredited learnership programs at our world-class training facilities in Gauteng, Western Cape and KwaZulu-Natal for unemployed learners and disabled learners. Due to demand, we have expanded and now have satellite offices in Bloemfontein, Port Elizabeth, East London, Mpumalanga and Limpopo.
Today, both unemployed and employed, disabled and able-bodied persons in all industries are actively benefiting and contributing to society thanks to LFP Training's turnkey training solutions.
WE OFFER TWO LEARNERSHIP OPTIONS:
1. AN OFF-SITE SIMULATOR MODEL FOR UNEMPLOYED LEARNERS (AN INDUSTRY FIRST):
E njoy peace-of-mind knowing that your learners are being trained in state-of-the-art facilities and that our qualified staff are committed to education, transformation and making a difference. Learnerships are conducted in a simulated and controlled environment, and learnerships can be adapted to any industry.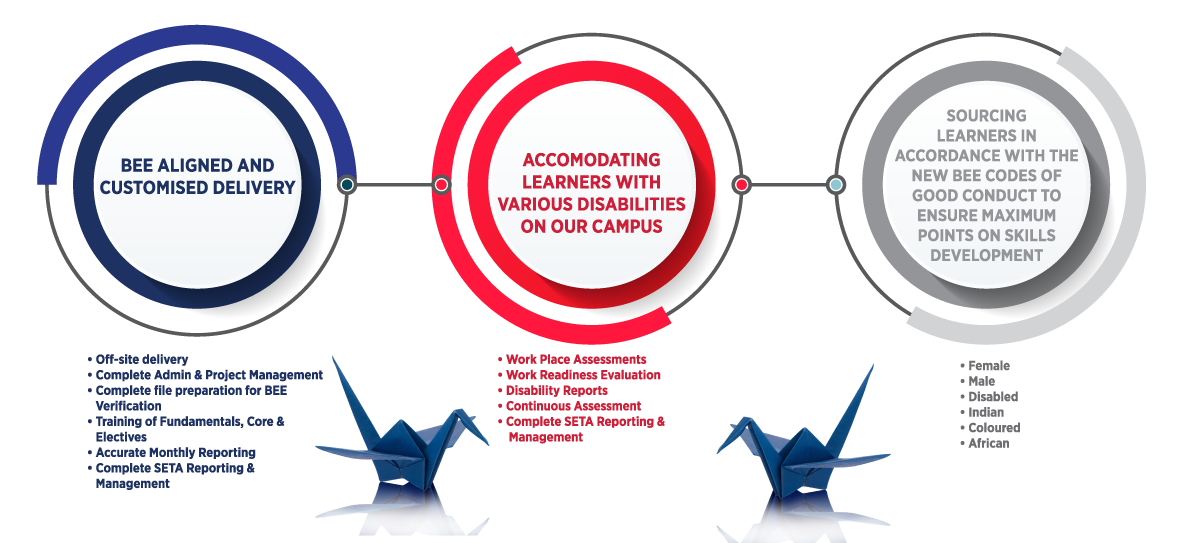 2. A BLENDED ONLINE LEARNERSHIP PLATFORM FOR EMPLOYED LEARNERS - LFP CAMPUS (AN INDUSTRY FIRST):
T his popular offering avoids downtime and loss of productivity as well as learner freedom. Learnerships are undertaken outside of working hours via an online learnership platform.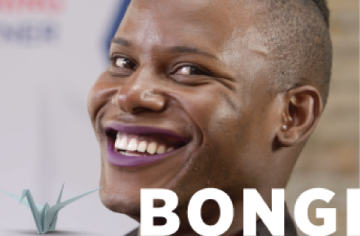 "The facilitators at LFP are one of the things that make this journey amazing, they are like family, guiding me and answering questions even if I asked the same question over and over again. It has been amazing meeting people from all walks of life, all types of people who accept you for who you are and help you believe in yourself and your personal success. I would recommend LFP to assist everyone in developing their dreams. I have my business plan and the skills to manage my dream coffee shop." -Bongi
OUR OFFERINGS

GENERIC QUALIFICATIONS ON OFFER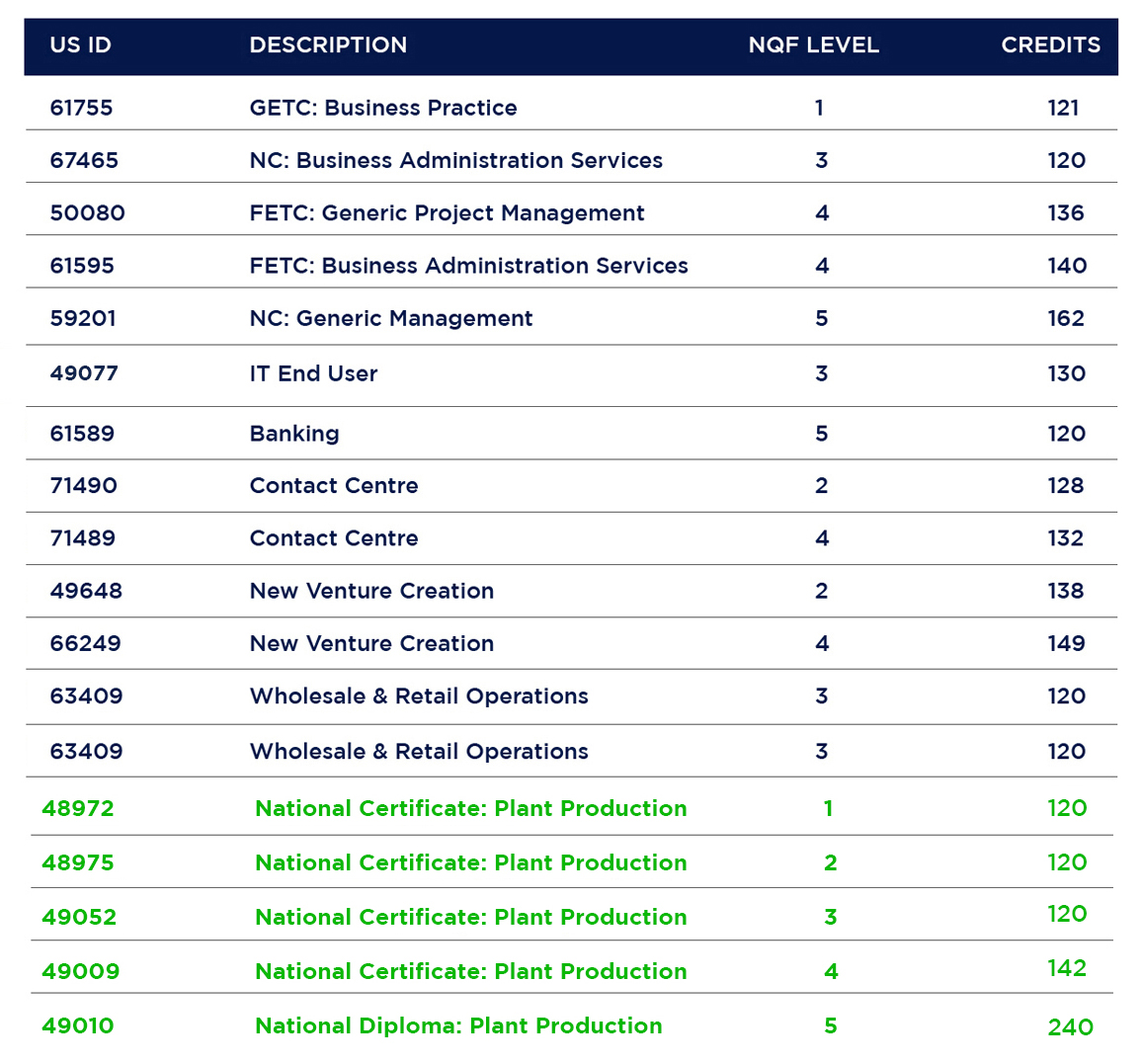 BENEFITS WHEN PARTNERING WITH LFP TRAINING
135% maximum gain on procurement (Level 1), enhanced to 162% as a new supplier
Customised, strategic skills development solutions designed to meet the exact needs of our clients
Alignment to the BEE Codes of Good Conduct
Qualifications across all industries – NQF Level 1 to 5
Enjoy maximum points gained at a low-cost due to initiative entry incentives such as tax rebates, youth subsidies and other allowed grants
A comprehensive tracking tool and learner management system for easy reporting
Complete audit preparation of all documentation and structured systems for client ease
Enjoy additional BEE points on Enterprise and Supplier Development as well as Management Control
IMPORTANT NOTES
As an accredited FET college and training provider, our clients are eligible for the tax rebate incentive referred to in section 12H of the Income Tax Act: R80 000 per able bodied learner and R120 000 per disabled learner. Our attentive recruitment and assessment division acquires a diverse range of individuals in accordance with the BEE codes.

Clients making use of LFP Campus (our online learnership solution) can claim the salary of the enrolled employee for the full duration of the learnership without compromising on their business's operational requirements. Clients can claim more than 500% of the actual spend towards their Skills Development target spend.
LFP TRAINING ACADEMY
JOHANNESBURG CAMPUSES AND HEAD OFFICE
CAPE TOWN CAMPUS
DURBAN CAMPUS