LFP Hydroponic Farming Solutions
Enterprise and Supplier Development:
LFP Hydroponic Farming Solutions is designed to maximise your company's B-BBEE score whilst creating sustainable farming careers and state-of-the-art hydroponic farms. This solution addresses unemployment, water restrictions and food security issues.
Why hydroponic farming?
Hydroponic farming is a sustainable, productive alternative to conventional farming which makes use of only 10% of the water used in conventional farming. These farms can be set up virtually anywhere for sustained job creation around the country and food security.
How will your company benefit from this?
As per the B-BBEE Code Series 400 – Enterprise and Supplier Development (ESD) element, large organisations are incentivised in the form of B-BBEE points for their contribution to the development of small entities.
LFP Hydroponic Farming Solutions utilise the contributions received from clients to manufacture and setup hydroponic farms.
Through this innovative and sustainable solution, your contributions are not only used to manufacture and set up farms but also to recruit, mentor and provide employment opportunities for previously disadvantaged individuals.
Once set up, these farms will become a stable income stream for these individuals who will eventually graduate from an Enterprise to a Supplier.
Infrastructure will be created through Enterprise Development (ED) funding to ensure fully operational farms.
LFP will manage each farm and will mentor the workforce to become fully-fledged owners of their own hydroponic farms.
These individuals will receive training in FET New Venture Creation (NQF level 2 and 4) to learn the fundamentals of starting and managing their own Enterprise and will be upskilled on hydroponic farming, both theoretically and practically.
LFP's mentorship team consisting of Legal, Finance and Business Incubators will assist in contracting and providing general support to ensure that these Enterprises graduate into Suppliers.
Enterprise & Supplier Development (ESD) benefits:
The weighting points within the ESD element of the scorecard represents the maximum number of points available for each of the criteria:
Enterprise Development (ED) benefits:
There are 5 points available for ED for the measured entity and this can be obtained by contributing to specific programmes as a percentage of their target (1% of NPAT for ED). The contribution will be utilised in the manufacturing and set up of the LFP Hydroponic Farm. Note, there is also 1 bonus point available for the graduation of one or more Enterprise Beneficiaries to Supplier Development Level.
Supplier Development (SD) benefits:
There are 10 points available for SD of the measured entity and this can be obtained by annual contributions towards suppliers as a percentage of their target (2% of NPAT for SD).
By setting up a hydroponic arm, the farmers will be responsible for the management and production phase of this 51% black owned enterprise, the SD target will be met, and points will be earned. There is also 1 bonus point available for creating one or more direct jobs as a result of SD for the measured entity.
SD is in the form of contributions and support given to qualifying Beneficiaries who already form part of the measured entity's supply chain. These hydroponic farms are considered part of the AGRI phase and are in production to be integrated into the respective supply chain.
Finally, SD has the potential to alleviate one of the most critical constraints faced by small businesses, market access. As guaranteed contracts are often a key requirement for funding, being part of a SD Program assists in unlocking funding opportunities for the beneficiaries.
Generic Qualifications Offered: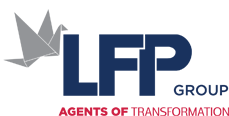 HEAD OFFICE:
+27 11 791 1602 | info@lfpgroup.co.za
Cnr Aimee & Rabie Road,
Fontainebleau, Randburg, 2194
LFP OXFORD CAMPUS:

+27 11 791 1602 | info@lfpgroup.co.za
96 Oxford Street,
Ferndale Randburg, 2194
LFP BOB CAMPUS:

+27 11 791 1602 | info@lfpgroup.co.za
Cnr Bond Street & Bram Fischer Rd,
Randburg, 2194
LFP CPT CAMPUS:

+27 21 201 1134 | info@lfpgroup.co.za
Sunbel Building, 6th floor,
3 Old Paarl Road, Bellville,
Cape Town, 7530
LFP KZN CAMPUS:
+27 31 941 1468 | info@lfpgroup.co.za
1 Langford Road, Westville,
Durban, KZN, 3629