THE LFP FOUNTAIN OF HOPE FOUNDATION MAKES A DIFFERENCE
P rotecting and providing opportunities for our youths is close to LFP Group's heart.

Living out our core values of Leadership, Focus, Passion (LFP) and integrity is central to our success and sharing these with local communities brings a sense of purpose and upliftment to those who need it most.

In 2018, the LFP Group registered the LFP Fountain of Hope Foundation to develop and support non-profit organisations in the West Rand by means of counselling and financial aid. The idea was first inspired during a visit to Door of Care and Safety and Living Links Wellness in Randfontein as part of our Mandela Day initiative last year.

These visits touched our hearts and inspired us to do more. Within a few months, we registered a 100% LFP funded NPO and today our team is actively involved in local communities to help make a tangible difference. We focus on youths and their families, recognising the importance that a stable home makes in the life of a child.

More than funding, the projects taken on include the refurbishing of homes by the LFP team and providing means for professional counselling in the area.


As a team of more than 200 members, we can make a big impact, nationwide! Keep watching this space for future developments.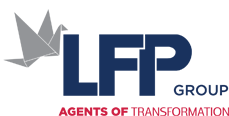 HEAD OFFICE:
+27 11 791 1602 | info@lfpgroup.co.za
Cnr Aimee & Rabie Road,
Fontainebleau, Randburg, 2194
LFP OXFORD CAMPUS:

+27 11 791 1602 | info@lfpgroup.co.za
96 Oxford Street,
Ferndale Randburg, 2194
LFP BOB CAMPUS:

+27 11 791 1602 | info@lfpgroup.co.za
Cnr Bond Street & Bram Fischer Rd,
Randburg, 2194
LFP CPT CAMPUS:

+27 21 201 1134 | info@lfpgroup.co.za
Sunbel Building, 6th floor,
3 Old Paarl Road, Bellville,
Cape Town, 7530
LFP KZN CAMPUS:
+27 31 941 1468 | info@lfpgroup.co.za
1 Langford Road, Westville,
Durban, KZN, 3629